But it cannot dampen my spirits. We are working like crazy these days with the Gatlinburg Craftsmen's Fair only about a month away. I have some new items and a new technique to share before too long so that should be interesting.
Sometimes you have to branch out and do something new. I personally like to go wherever the creative impulse leads.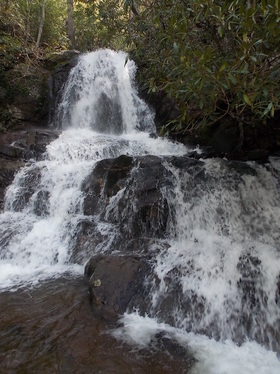 This photo is from a previous hike, earlier this spring to one of the most popular and therefore most "crowded" waterfalls in the Great Smoky Mountains. It had been raining a good bit at the time of this photo too!